1981 TR7 (Fuel Injected)
Please be patient; pictures are 1280x960 resized by your browser. If you save them, they will be full-size so you can see detail better.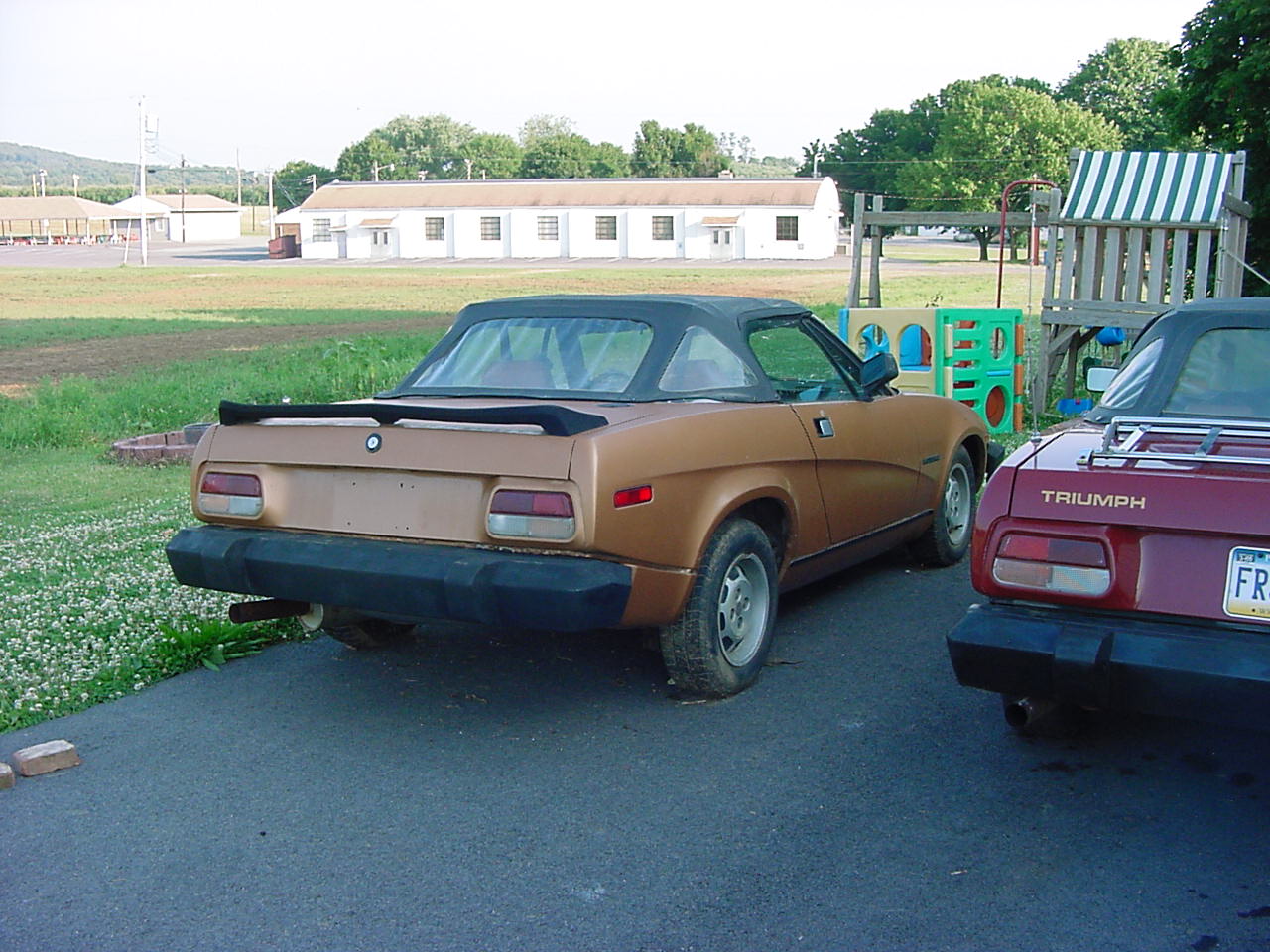 I was pointed to this car in February, 2004 and couldn't bear to see it deteriorate past the point of saving. Located in Westminster, Maryland, its previous previous owner was in Pennsylvania.
The car is a 1981 Fuel Injected specimen, with the body overall in good shape. The car has been repainted over the "light gold" original color. The top was torn badly and the driver's door caved in by a large piece of firewood (before it was split, I expect). There is still some broken glass inside.
I put my "Rust in Peace" TR7's driver door and top on the car and am keeping it under a Budge cover so the interior is keeping dry.
The engine turned over when I got the car, and the lights worked somewhat (they did raise) However, the FI is missing hoses (partially replaced) and the exhaust manifold had been replaced with a decent header. Except... oops, this didn't have a provision for an oxygen sensor. It has been removed for use elsewhere, as has the none-too-good alternator.
I've removed most of the carpet, and the body is surprisingly intact; the zinc discs did their job and corroded first; now they seem to be almost gone.
Choices...
- I have two running (or near-running) carbed engines which could be installed, making this car run.
- I could sell the car as is, possibly with one of the other motors. I do have the damaged driver's door to include.
- I could part the FI bits out until I make back the purchase price, then sell the chassis for someone's project...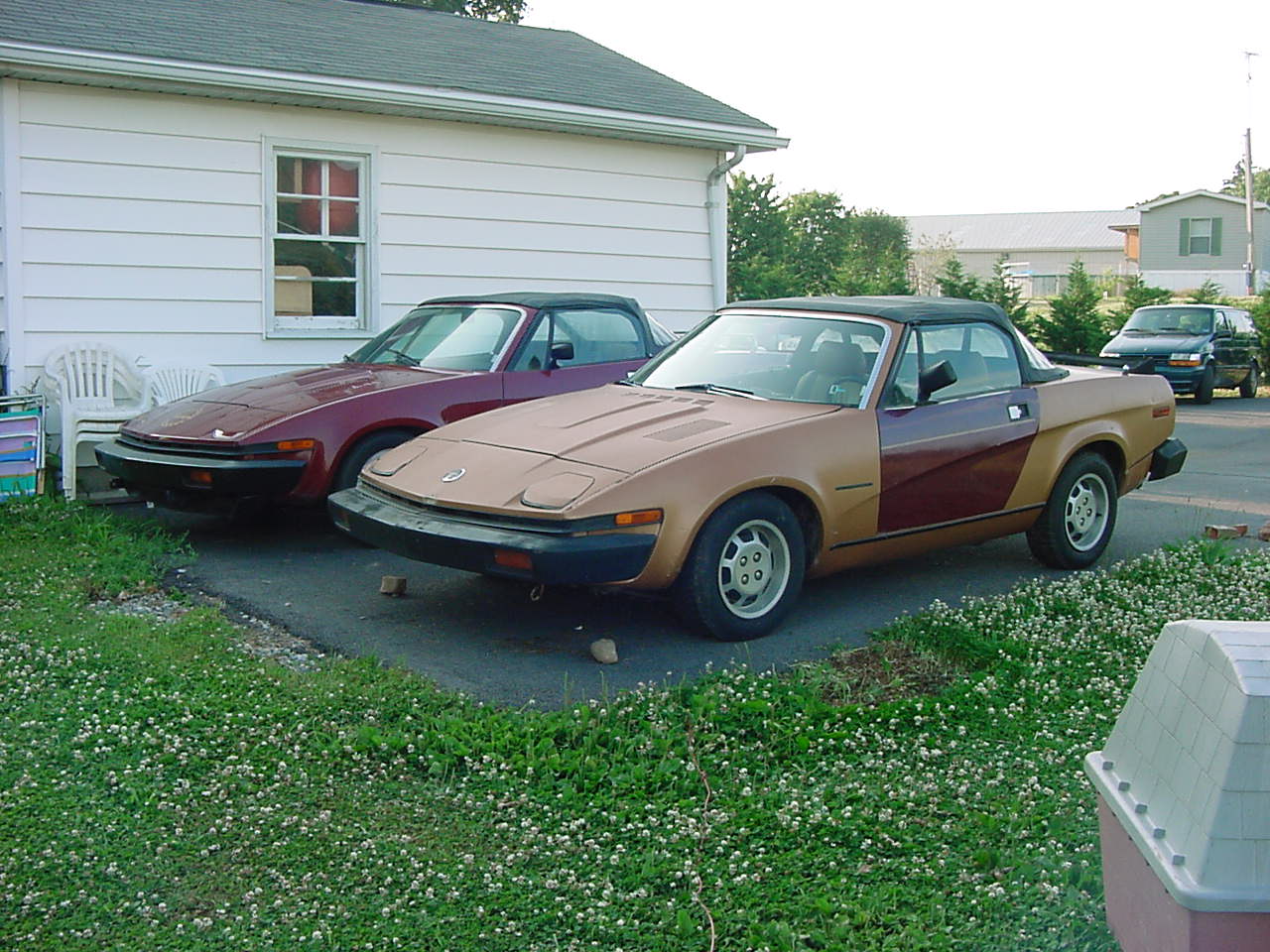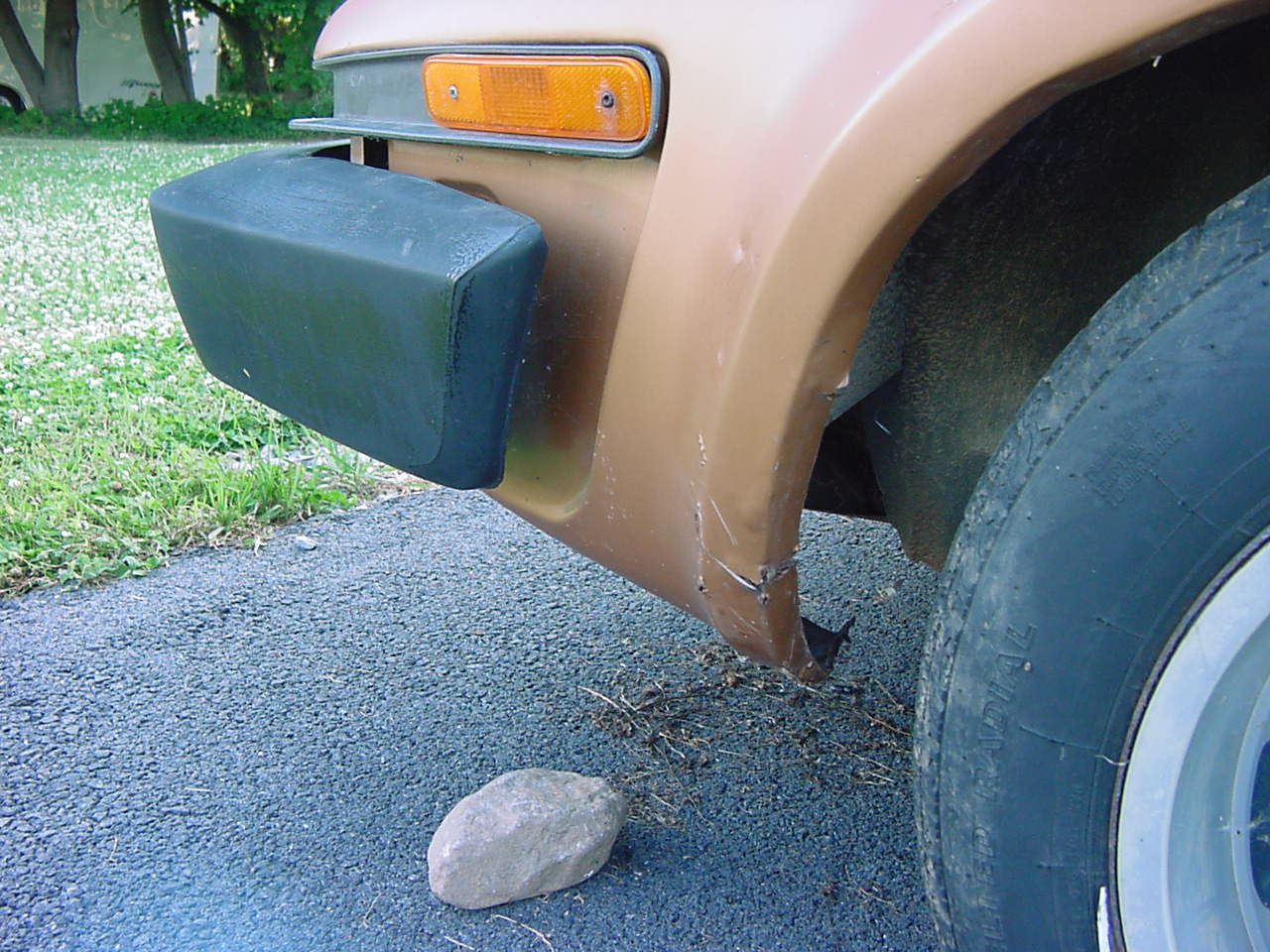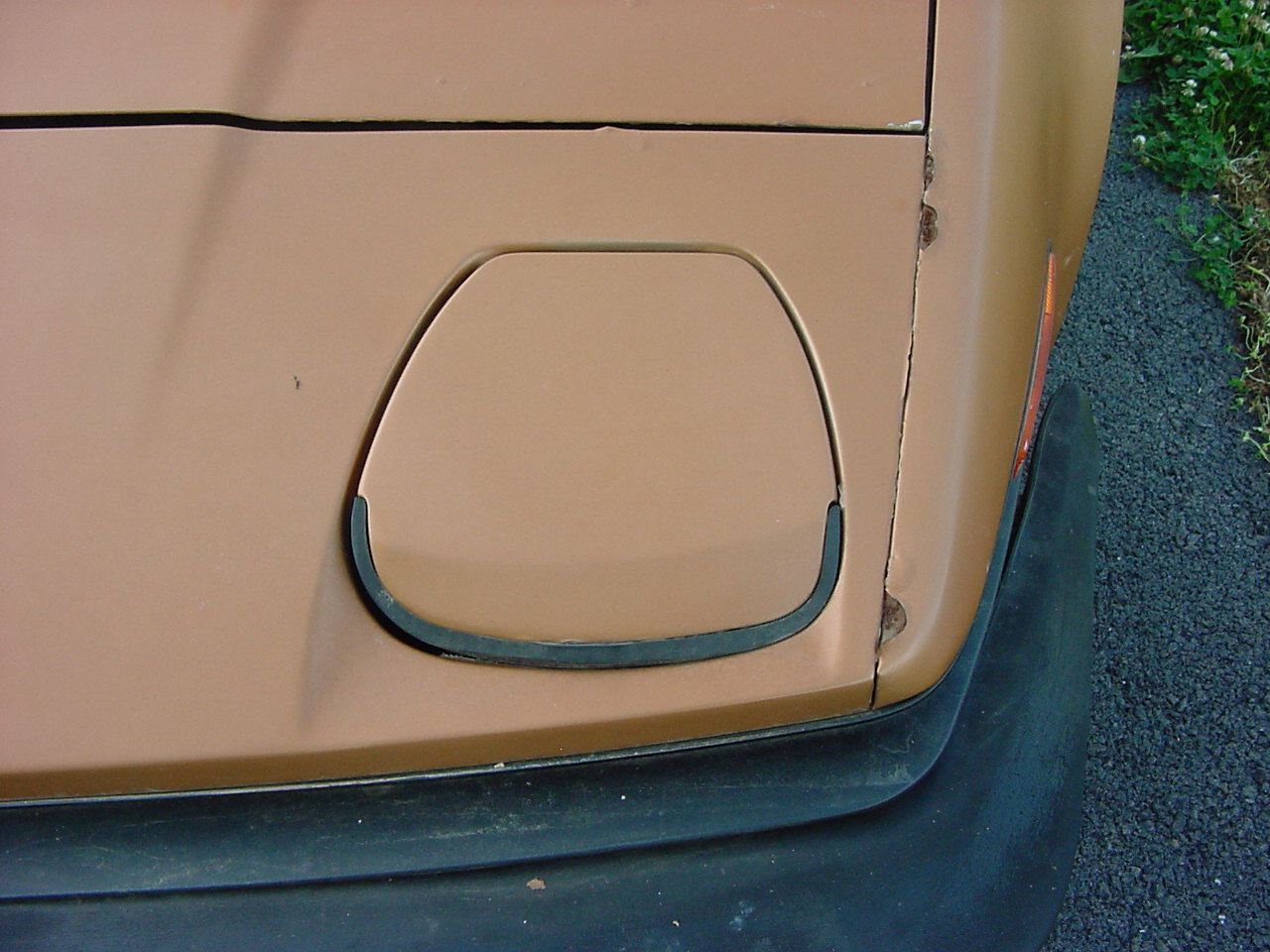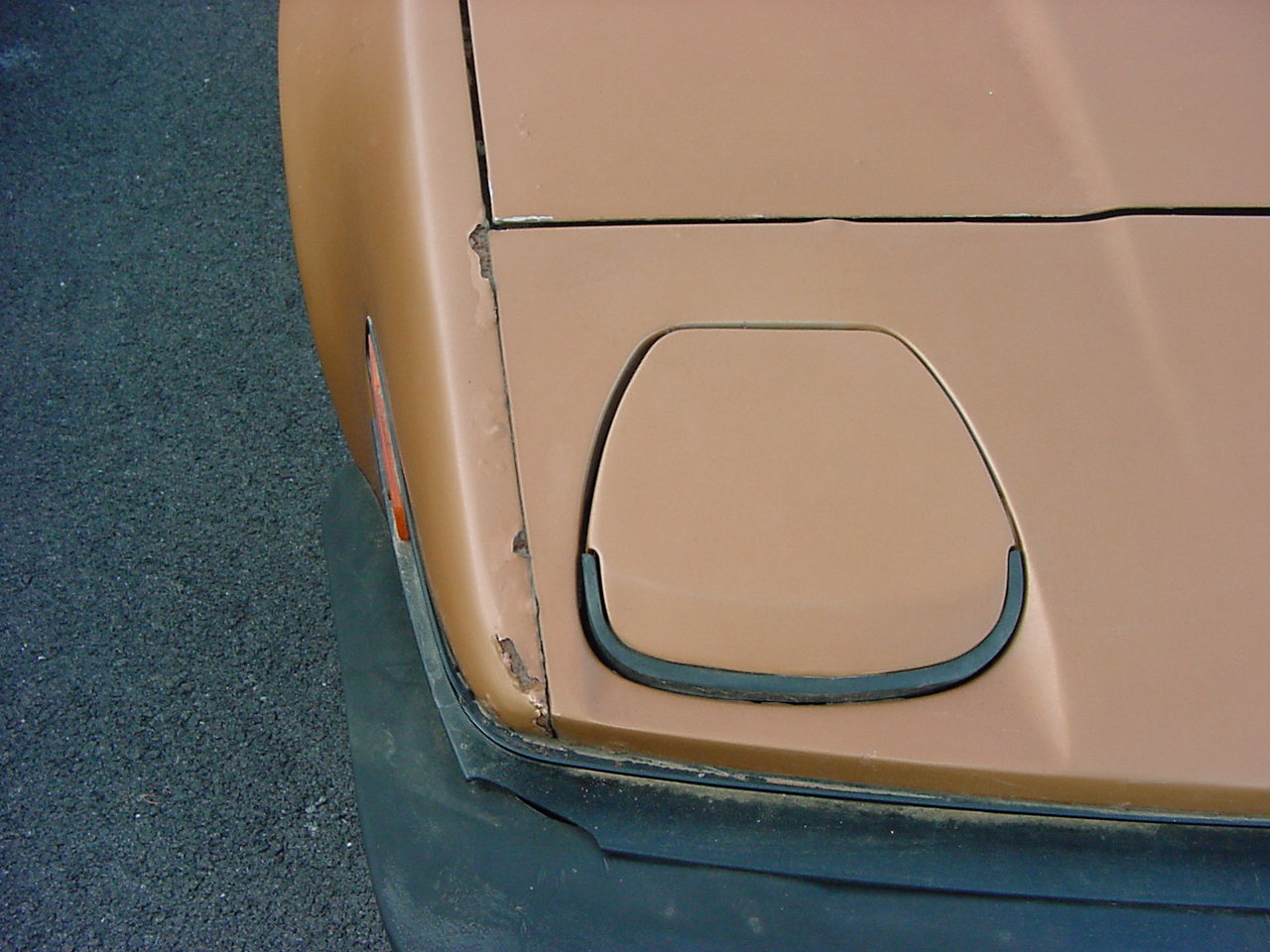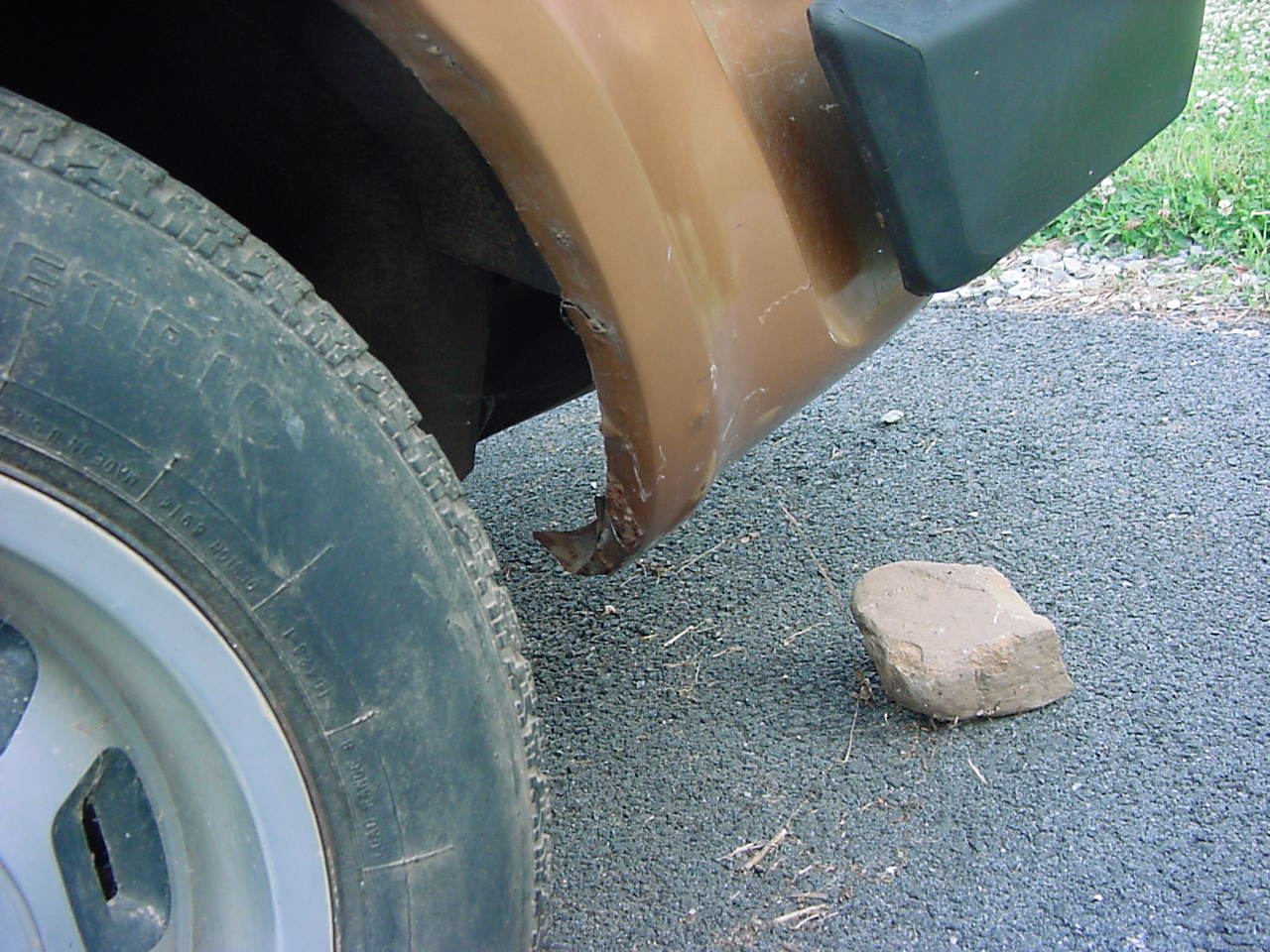 The seat belt sensor wiring under the driver's seat shorted out some while ago, resulting in an electrical fire (or at least a good bit of heat!). This caused the rust seen in the following pic: As you can see, the floorboards are actually in good shape, despite the car's exposure to the elements before my purchase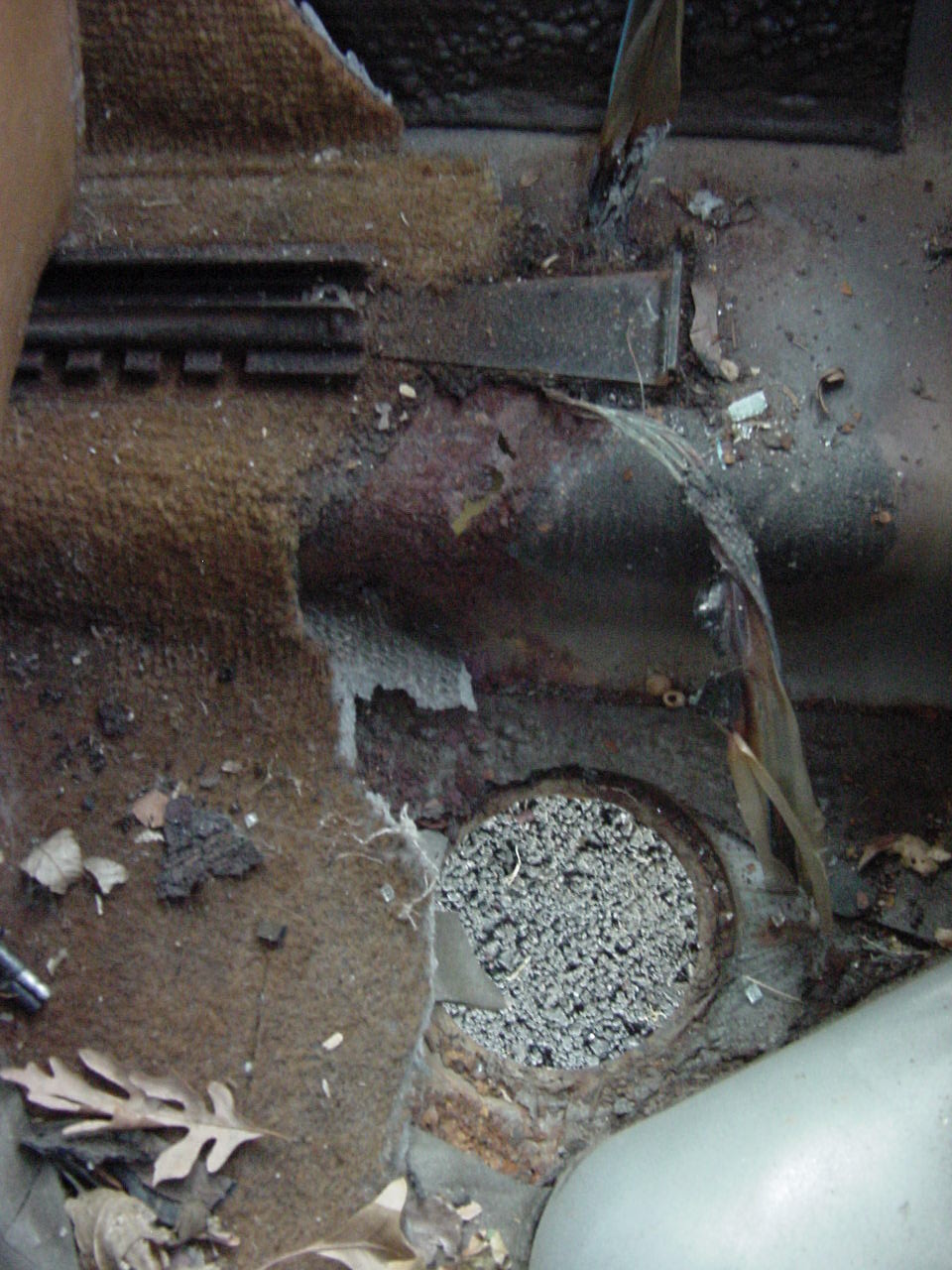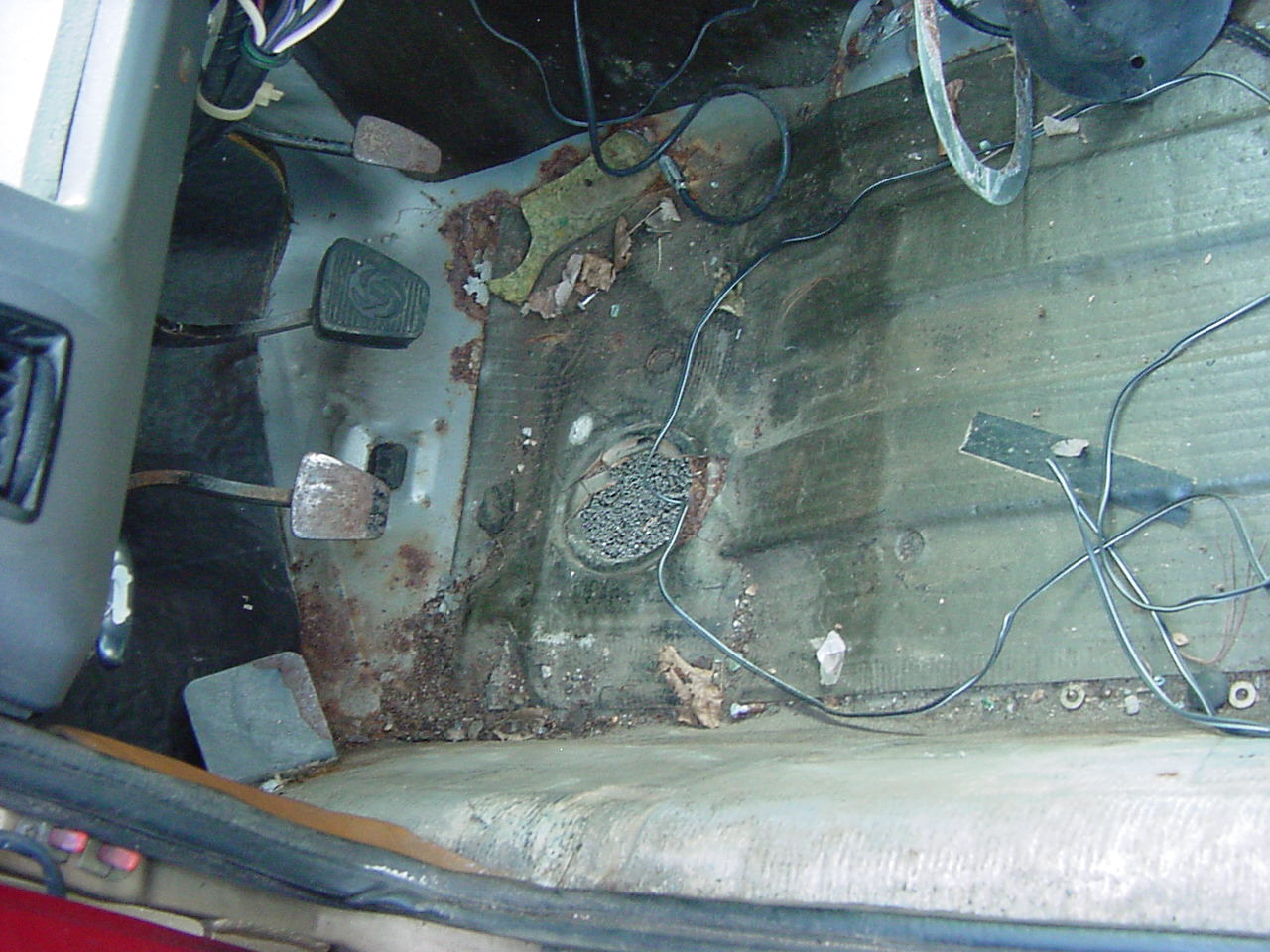 Engine pix follow: The alternator has been removed; also the exhaust manifold is off (DPO replaced it with a header; this FI car needed an O2 sensor to run properly and the header didn't provide one...)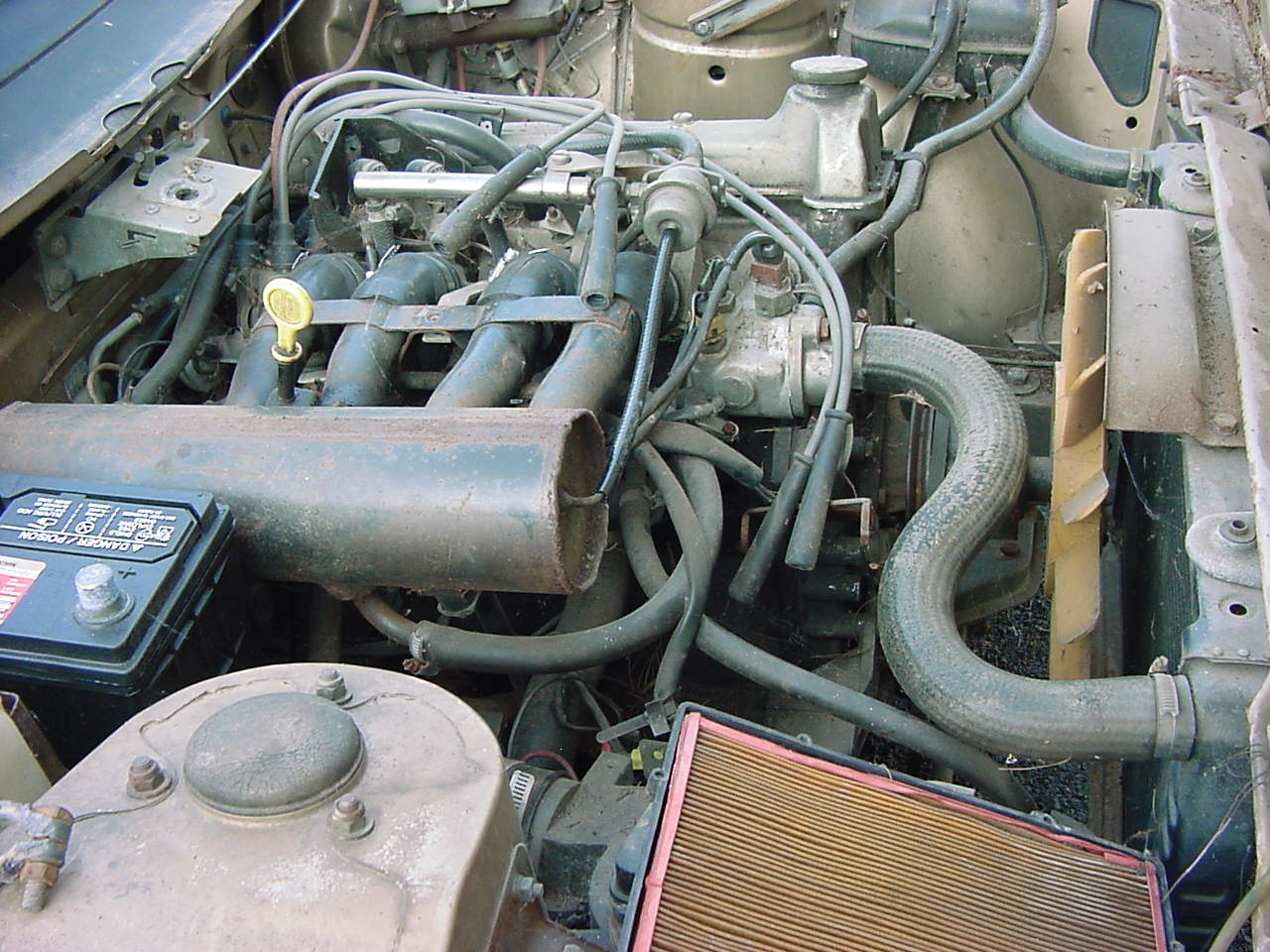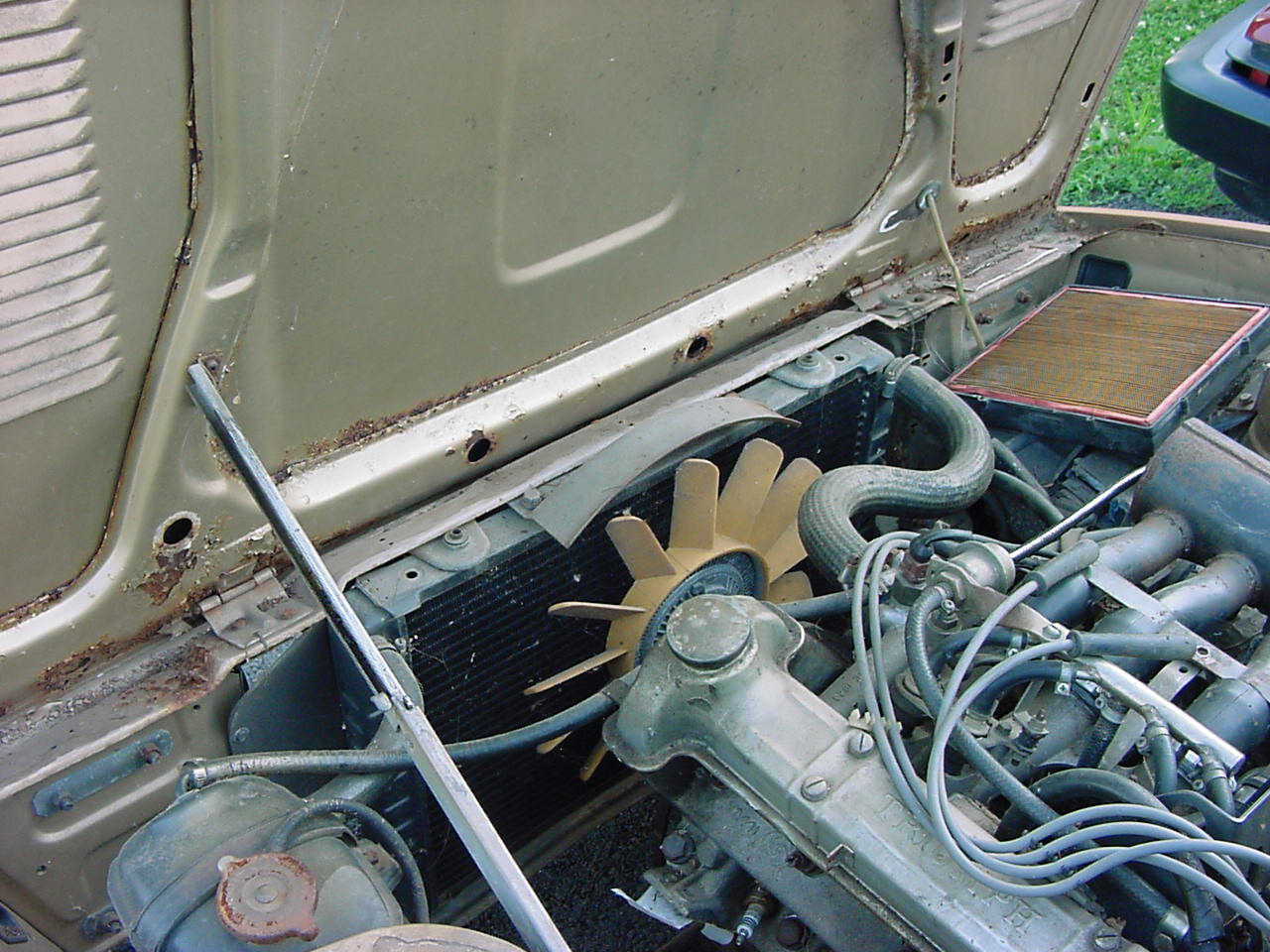 The cover for the air box is intact, just removed in these photos.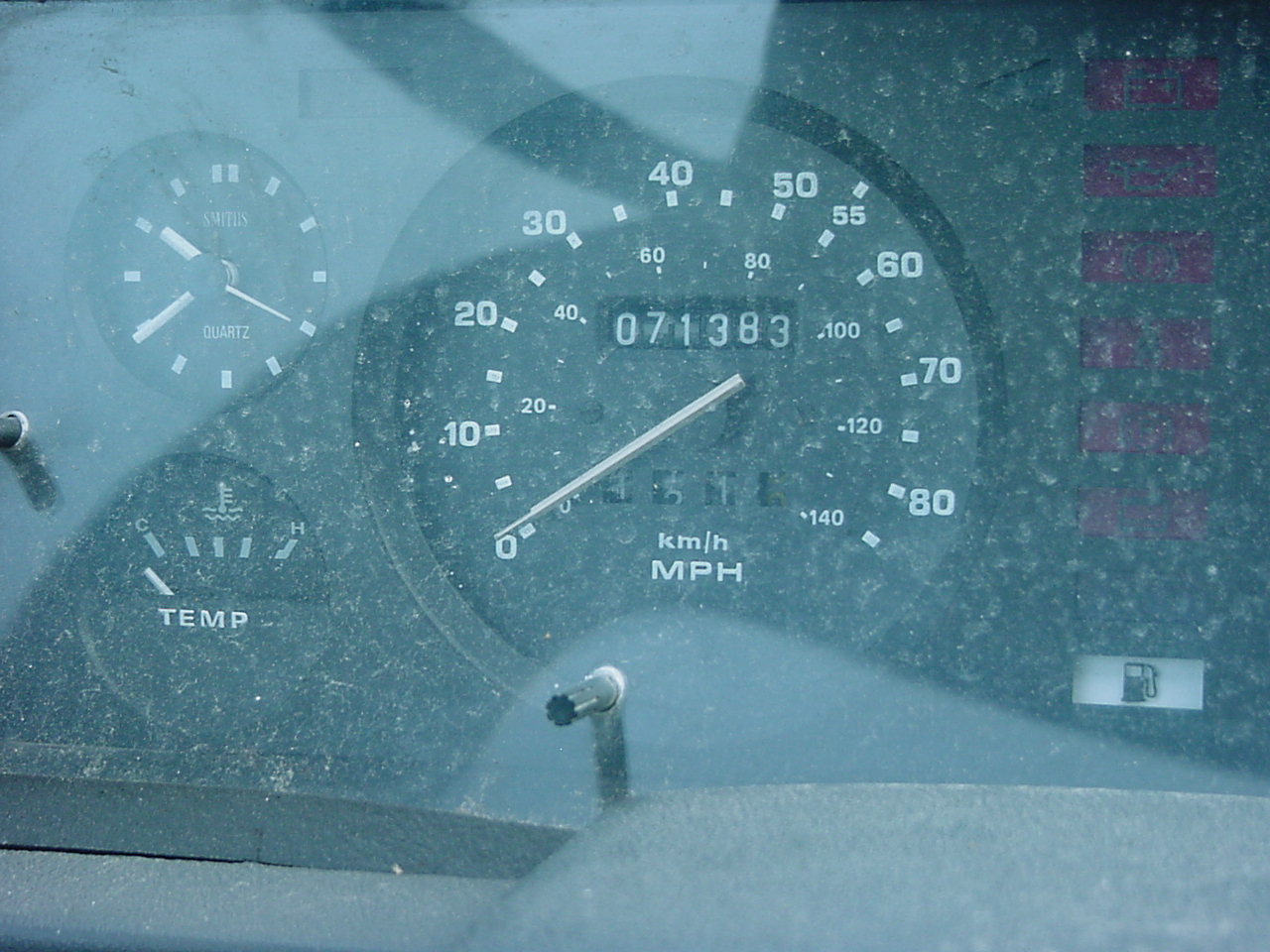 Got a comment? Want to make an offer? forsale@gregorywsmith.com