1980 TR7 30th Anniversary Edition

Final Update (Rust in Peace)

My 1980 Triumph TR7 30th Anniversary Edition. Bought in 1994, I drove this car through two water pumps, an alternator, a set of used tires, and a convertible top. The car was somewhat rusted when I bought it, and since I didn't do anything about the rust, the car became irreparable (short of a new unibody).
Disassembly of the car commenced in May of 1998, and took two weeks to complete (evenings & weekends). An additional week was required to make that side of the garage clear enough for my wife's minivan. :) The worst rust occurred under the driver's seat at the rear trailing arm mount point. The body ended up with over an inch of play here, causing the car to have unwanted and unpredictable four-wheel steering. Also the inboard side of the mount had snapped.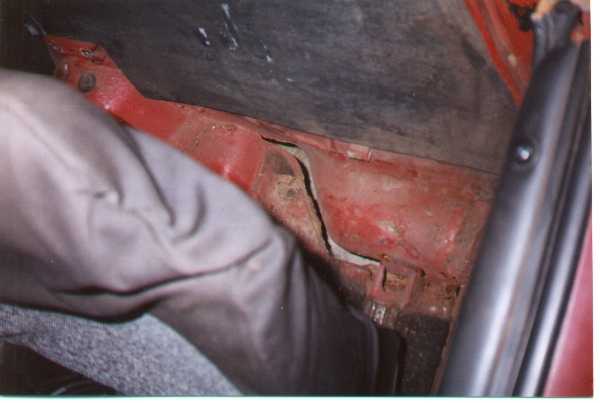 Pictured on the left is a view looking down behind the drivers (US spec) seat. The carpet has been removed. You really shouldn't see the large amount of concrete floor below the car...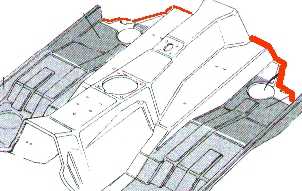 The red areas on the right are where rust was most severe. Basically, the door sills and transmission tunnel were the only parts keeping the car from folding in half! And the door sills were on their way out, too. I think the DPO probably drove the car into the Atlantic, or something.
Causes of the problem:
Original rusty body
Lack of attention to rust repair while still repairable.
Installation of sticky tires
Installation of hard rubber bushings (nice products, but the old mushy ones probably absorbed a lot of motion that is transmitted to the body through the hard ones)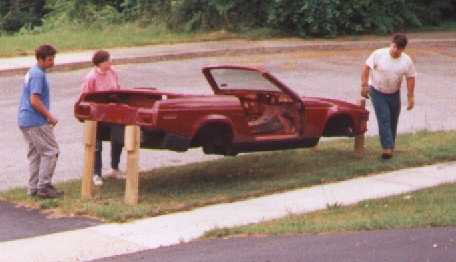 We were able to carry the unibody down my driveway and drop it off at the curb. (I'm the one in the once-white shirt) My wife was able to locate a scrap metal guy who actually charged us $20 to come out and pick up the car. Since the gas tank was still installed (and apparently leaky), I was quite happy to pay up. We removed the boards shown here and he winched the shell onto his rollback.
I do have a thought that such boards (4x4 or 6x6 treated lumber) with swivel casters on the bottom, would prove quite useful whel working on the solid shell for my Spider. And the concept should work for any TR7 with bumpers removed.
Current status: Parted out for use in the Spider project. If you have specific need for a TR7 part, please e-mail me. I may be able to help you out...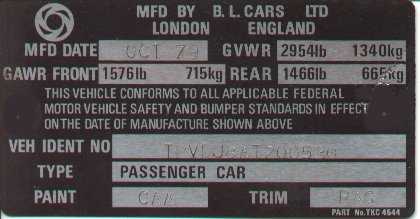 Goodbye! (sniff...)